Since taking the chair of US President by Donald Trump, social initiatives, expressing the voice of the voters, have grown stronger. Some time ago I wrote about one example of such civic movements. Similarly, brands are not afraid to take a position on socially important issues such as health care, the environment, the immigration crisis, LGBT rights or the state of education. This trend is called Brands Taking a Stand, and it concerns companies that, in addition to building their business, do more – feel obliged to speak about matters that polarise society, which may not be appreciated by majority of customers and ultimately affect their purchasing decisions.
The latest known example of this trend is the initiative of the hotel chain The Standard. #RingYourRep project focuses on a custom phone booth, set at the entrance to the hotel (Miami, New York and Los Angeles), that will serve not only the guests but all determined to express its citizenship. The phone in the booth allows you to call directly to the headquarters of the Capitol to provide feedback on a given policy to a particular politician. For those who have not practiced this kind of talks, the hotel prepared a special manual, explaining the whole process inside the booth.
As the representative of The Standard says, the hotel chain wants to encourage citizens to express their opinions directly to decision makers and to participate in constructive positive activism. The phone booth in this case provides a platform for this. At this moment the project has not been given a deadline, it depends mainly on its success and popularity.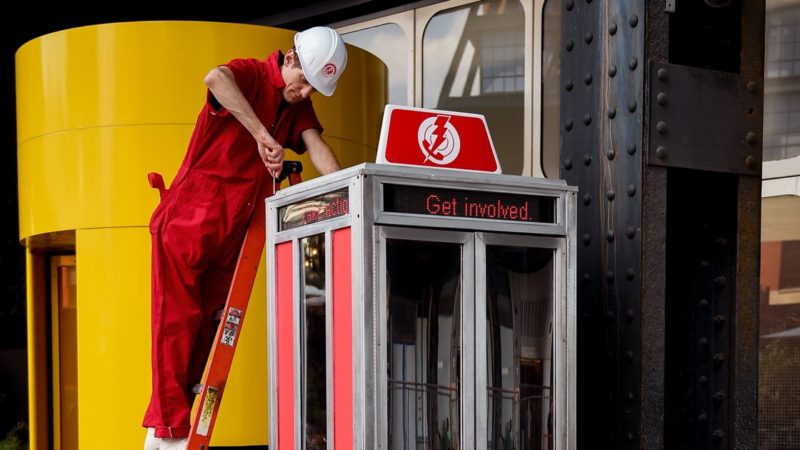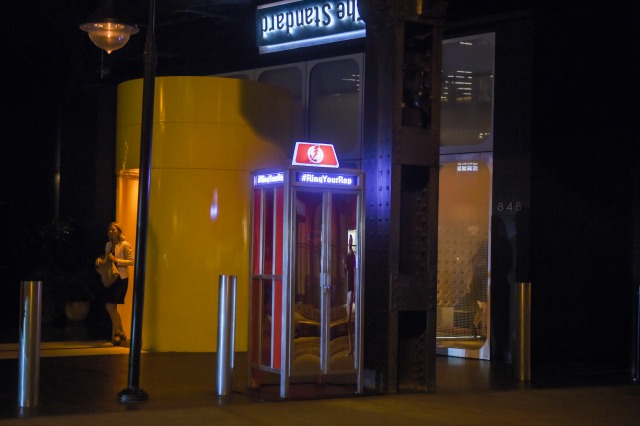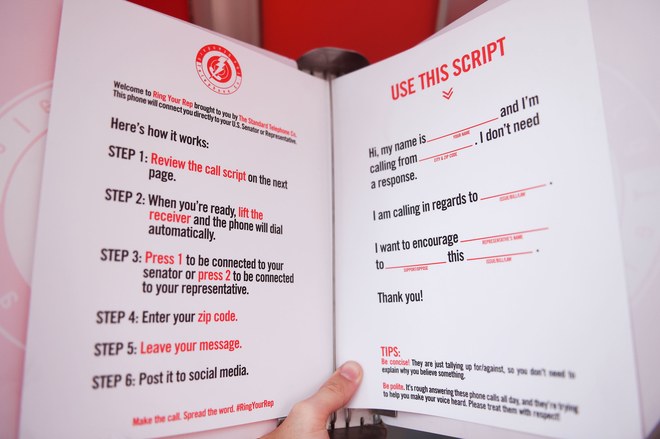 BRRRRRINGGGG! Now at The Standard, High Line: a public phone booth connecting YOU directly to your political representatives, free of charge. We're also adding free, direct dialing to Congress on in-room phones at all five of our hotels. Make your voice heard on the issues that matter to you. Don't text!