The Epica Awards, held continuously since 1987, is one of the most important international creative industry competition, often put on par with the Cannes Lions festival of creativity. Its uniqueness lies in the fact that the selection of winners is not made by representatives of the advertising world, which is perceived as not entirely objective, but by independent journalists from over 200 online-offline editorials from 50 countries around the world. The jury consists of editors from Adweek, Campaign, Fast Company, Quartz, Digiday, Buzzfeed and The Drum. To this group from Poland, in addition to the recognized Press magazine, this year the jury also invited me.
I wrote about the Epica Awards on the blog in 2012, because I watch each edition of this event, the more I appreciate the invitation to join the jury consisting of representatives of industry-valued titles. This year's call for applications is still ongoing and the decisions will be taken in Amsterdam in November, which will be preceded by a conference under the motto "The Truth About Brand Purpose". It sounds interesting, bearing in mind that on the one hand brands today are doing a lot to talk about themselves in a way that engages the consumer's attention, which affects the amount and diversity of created content (the so-called content-first strategy) and the search for ways to break beyond the ubiquitous communication noise, on the other hand, the question about the authenticity of these activities has remained valid for many years. So I am very, very curious about the applications for this year's 33rd edition of the competition, and I am still looking forward to reviewing them in terms of the main trends that will emerge after their thorough analysis. I will pay a lot of attention to the non-standard approach of brands and agencies as well as to the broader context, e.g. addressing socially relevant issues in a given advertising campaign. New this year is the Gender Equity category, which will highlight projects that address LGBT +, gender identity or broadly understood equality.
The fact that this is the only competition in which awards for the most creative advertising campaigns from around the world are given by journalists and industry experts also highlights the key visual of this year's edition, with the eloquent slogan "Self-Love. Leave It For The Other Awards". In a very loose translation, you can perceive them as not a competition in which the advertising industry distributes prizes among themselves. I like this approach and bold message.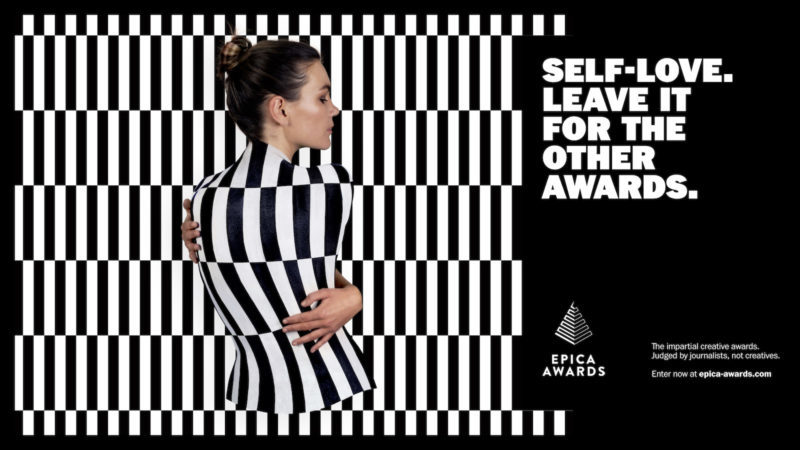 Probably in November I will also go to the gala awards and to the preceding conference to Amsterdam, so on the blog will appear a lot of details about this event noticed from the perspective of the insider. Until then, I strongly recommend you to familiarize yourself with last year's results, especially the case studies of the awarded campaigns. This is a great overview base for often less known campaigns.